PREPARE!
Do Something!
Other things
"
Other things
LIBERAL RELIGIOSITY
Wednesday, January 31, 2007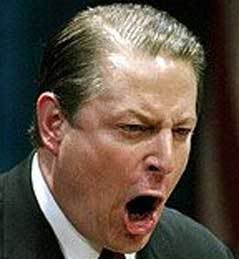 Questions are always healthy, and at one time liberals were the champions of skepticism. At one time. Liberals could largely be counted on to challenge the fundamental thought of the day--anything from religion to pseudo-sciences.

Times have changed, and contemporary liberals have become much of what they once despised. Seemingly paramount to their psyche is the adoption of concrete and fundamental often borderiing on religious fervor.

Of course they don't see it that way.

I remember a street preacher who was trying to convince those around him of their eternal damnation unless they repent; and he had the "facts" to prove it! Eerily similar, this tone is heard in today's prophets of doom preaching global warming destruction unless we repent; while having the "facts" to prove it.

It seems that gone are the days of liberal skeptical rationalism. Now is the time of pre-conditioned bias, unquestioning faith and "religious" zealotry .

Obama says liberals base their positions on rationale and fact.

Picture above: Tele-evangelist, Al Gore
posted by Jack Mercer @ 1/31/2007 08:31:00 AM


FULL CIRCLE
Tuesday, January 30, 2007
FULL CIRCLE

I do understand the bewilderment of the Greatest Generation who watch the squandering of its hard work, pain and sacrifice

but

I do not understand the selfishness of the Boomer Generation who then and now think the world owes them everything.

I do not understand the ego of Generation X who think that if the earth would just stand still and listen to them they offer the solutions to the world's problems.

but

I do understand the naivety of Generation Next who believe that life's benefits come without hard work, pain and sacrifice.
posted by Jack Mercer @ 1/30/2007 10:14:00 PM


MANY RELIGIOUS LEADERS SAY...
Monday, January 29, 2007
..."DO AS I SAY, NOT AS I DO!" BREITBART.COM - High-altitude hedonism in Davos: "Celebrity sightings may have been scarce, but the annual gathering of the world's most powerful people in Davos still managed to wrap its air of serious debate in a sheen of glamour. For all the grave talk about the dangers of climate change at the four-day meeting of corporate and political leaders, petrol-guzzling limousines and SUVs remained the transport mode of choice for the vast majority of participants. For the really 'serious money,' the road was left behind altogether in favour of a helicopter entry and departure to the small ski resort high in the Swiss Alps. "
posted by Jack Mercer @ 1/29/2007 08:18:00 AM


BLACKS NOT ALLOWED
Friday, January 26, 2007
OUR S.C. GOVERNMENT STRUCTURE WAS SET BASED ON THE FEAR THAT A BLACK MAN WOULD BE VOTED GOVERNOR, AND RATIFIED DURING A TIME WHEN BLACKS AND WOMEN WERE NOT ALLOWED TO VOTE. WE NOW HAVE A GOVERNOR WHO IS TRYING TO CHANGE THAT, BUT THE GOOD 'OL BOY NETWORK IS WORKING HARD AGAINST HIM. GreenvilleOnline.com -Opinion-Let's not bury restructuring - (1/26/2007): "Powerful forces in the state Senate apparently believe they have killed a significant part of Gov. Mark Sanford's plan to restructure state government so it will be more accountable and efficient. But hold off on the funeral for at least a couple of months. Sanford can work with the House of Representatives to resurrect a key part of government restructuring."
posted by Jack Mercer @ 1/26/2007 04:56:00 PM


I'VE HEARD IT ALL!
Taxes, black and white -- From time to time, I like to point out the absurdity of some arguments for the estate tax. Democrats frequently argue that the estate tax is just because it "only affects two percent of the population." The party that claims to be for minority rights thinks a tax that targets rich people is just because the targeted population is a minority – in this case a very small minority. I have often said, "What if there was a tax that only targeted black people? Would that be okay too?" Well, guess what? A black congressman is proposing a tax break for blacks and women only. It doesn't matter whether they are rich or poor. They would get the tax break because they are black or female. Rep. Bobby Rush (D-IL) wants a tax break for minority and female ownership of media outlets. He calls it the Telecommunications Ownership Diversification Act, and it would give a capital gains tax deferment to black and female buyers of radio and TV stations. Good grief! Someone actually does think that taxation should be based on skin color. Ralph Bristol
posted by Jack Mercer @ 1/26/2007 11:19:00 AM


POVERTY?
The face of poverty – ABC News will air a special tonight, trying to put a face on poverty in the United States. Host Diane Sawyer says she was motivated to do the report because many Americans see more images of what poverty looks like overseas than in their own country. I don't know whether Sawyer will attempt to discern why there is poverty in the United States, but if she wants to do something useful, she should. I would argue that nearly all poverty in the U.S. is self-imposed (or imposed on children by their parents). There is almost no legitimate excuse for an adult American living in poverty. What with universal free education and so many jobs that we have to illegally import 12-million Mexicans to fill them all, Americans almost have to be poor by choice. That doesn't mean that all Americans can be as wealthy as they would like to be, but almost none should live in poverty. Ralph Bristol
posted by Jack Mercer @ 1/26/2007 11:17:00 AM


WHEN GUNS ARE OUTLAWED...
Thursday, January 25, 2007
BREITBART.COM - Gun crime: Labour 'losing control': " Gun crime: Labour 'losing control' Jan 25 3:03 PM US/Eastern Labour has been accused of losing control of gun crime as new figures show a sharp rise in armed robberies. Guns were used in 4,120 robberies last year - a 10% jump - including a 9% rise to 1,439 in the number of street robberies where guns were used. There was also a rapid and unexplained increase in the number of times householders were confronted in their own homes by armed criminals. Residential firearms robberies show a 46% leap, a record 645 cases in England and Wales - up 204 on the previous year and four times the level recorded in 2000-01."
posted by Jack Mercer @ 1/25/2007 04:05:00 PM


COULD SOMEONE EXPLAIN THIS TO ME?
IT DOESN'T ADD UP? Telegraph | News | UN downgrades man's impact on the climate: "UN downgrades man's impact on the climate Richard Gray, Science Correspondent, Sunday Telegraph Last Updated: 1:37am GMT 11/12/2006 Mankind has had less effect on global warming than previously supposed, a United Nations report on climate change will claim next year. The UN Intergovernmental Panel on Climate Change says there can be little doubt that humans are responsible for warming the planet, but the organisation has reduced its overall estimate of this effect by 25 per cent."
---
Reuters AlertNet - INTERVIEW-U.N. climate report will shock the world -chairman: "NEW DELHI, Jan 25 (Reuters) - A forthcoming U.N. report on climate change will provide the most credible evidence yet of a human link to global warming and hopefully shock the world into taking more action, the panel's chairman said on Thursday. The report by the Intergovernmental Panel on Climate Change (IPCC), due for release on Feb. 2 in Paris, draws on research by 2,500 scientists from more than 130 countries and has taken six years to compile. 'There are a lot of signs and evidence in this report which clearly establish not only the fact that climate change is taking place, but also that it really is human activity that is influencing that change,' R.K. Pachauri, the IPCC chairman, told Reuters."
posted by Jack Mercer @ 1/25/2007 09:37:00 AM


ITS ALWAYS OK TO LIE OR BREAK PROMISES...
...IF THE OTHER SIDE DOES... GOP in House call Dems heavy-handed / After majority rams through 'Six for '06' bills, Republicans are exasperated and angry: "(01-25) 04:00 PST Washington -- Rep. Nancy Pelosi publicly and repeatedly pledged before November's election that if Democrats won a House majority and she became speaker they would treat Republicans with respect and comity and would foster bipartisanship. Instead, three weeks into a session in which the strong-willed Pelosi has rammed through important legislation and major rule changes, increasingly exasperated and angry Republicans are asking when the new Democratic speaker and her leadership team will keep their pledge to create a less-partisan, more-open atmosphere. Democrats counter that their much ballyhooed 'Six for '06' legislative package, which included items such as raising the minimum wage and fostering embryonic stem cell research, was a hurried exception to the deliberative, inclusive fashion in which they expect to run the House over the next two years. They also say that the same Republicans guilty of heavy-handed behavior when they ran the House shouldn't be so quick to criticize the new majority just getting its feet wet. "
posted by Jack Mercer @ 1/25/2007 09:15:00 AM


DOES THIS MAKE YOU FEEL ILL?
In his review of Tuesday night's State of the Union address, Washington Post TV critic Tom Shales praised the performance of Massachusetts Senator Edward Kennedy, who apparently did a fine job of sitting in his chair and looking senatorial. "He looks so venerable and distinguished by now that it's hard to get a bad picture of him," Shales gushed. "In fact he seems more and more to resemble Claude Rains as a veteran white-haired senator in Frank Capra's classic movie 'Mr. Smith Goes to Washington.' Life imitating art's imitation of life." Three years ago, Shales was similarly ecstatic at Kennedy's ability to strike a pose. "The best reaction shots were those of Ted Kennedy, whose stature seems to grow right along with his nose year after year after year. Kennedy has now reached a grand moment in the life of a senator; he looks like Hollywood itself cast him in the role," Shales wrote after the 2004 State of the Union. "Kennedy looked great, like he was ready to take his place next to Jefferson on Mount Rushmore.
posted by Jack Mercer @ 1/25/2007 08:33:00 AM


BLINKING...
Wednesday, January 24, 2007
FOR THOSE OF YOU WHO HAVE STUDIED THE SCIENCE OF BODY LANGUAGE, BLINKING USUALLY DENOTES DECEPTION. NO DUH! Watching the SOTU Speech on ABC - BC Beat - Blog on Broadcasting & Cable - 1380000138: "What was worth commenting on, however, was the contrast in blinks per minute between Pelosi and Cheney. While Pelosi clocked a good 25-30 blinks per minute, Cheney barely mustered 3 or 4. If energy conservation is a personal virtue—as he once said so dismissively—Cheney is a saint. The man functions admirably on standby power."
posted by Jack Mercer @ 1/24/2007 08:24:00 AM


"SAD ECHOES"
"I thought tonight there was some sad echoes of things he said so many times in the past. When he got to this global war on terror, when he got to Iraq, and you heard him concentrate on that global war on terrorism, those were the sad echoes. He brought up al Qaeda again, he brought up Osama bin Laden. He brought up Zarqawi in Iraq, who died many, many months ago. That's what he concentrated on. He avoided, to a great degree, the sectarian violence which is really the major problem in Iraq and once again, told Americans that if we didn't succeed in Iraq that the terrorists could come to the United States. And he's said that so many times in the past." Martha Raddatz - ABC NEWS 1/23/06 WHAT PLANET ARE THESE PEOPLE FROM?
posted by Jack Mercer @ 1/24/2007 08:05:00 AM


BIGOTS?
Tuesday, January 23, 2007
The Politico Black Caucus: Whites Not Allowed By: Josephine Hearn January 22, 2007 08:33 PM EST Freshman Rep. Stephen I. Cohen, D-Tenn., is not joining the Congressional Black Caucus after several current and former members made it clear that a white lawmaker was not welcome. "I think they're real happy I'm not going to join," said Cohen, who succeeded Rep. Harold Ford, D-Tenn., in a majority-black Memphis district. "It's their caucus and they do things their way. You don't force your way in. You need to be invited." Cohen said he became convinced that joining the caucus would be "a social faux pas" after seeing news reports that former Rep. William Lacy Clay Sr., D-Mo., a co-founder of the caucus, had circulated a memo telling members it was "critical" that the group remain "exclusively African- American."
posted by Jack Mercer @ 1/23/2007 08:24:00 AM


PRESIDENT BUSH TEAMS WITH CONGRESSWOMAN NANCY PELOSI...
...TO TAKE ON COW EMISSIONS. SAINTS BE PRAISED! The Church of the Earth NSP. President George W. Bush, one of our newest acolytes, in cooperation with the new church committee formed by Bishop Nancy Pelosi are working on new ways to combat the warming of our Great God/ess Mother Earth. Since it is a known fact that the cow population in the world produce more methane emissions resulting in more CO2 than all of the cars in the world combined, approximately $1 Billion has been appropriated to research to combat cow flatulence.
Green Technologies, a subsidiary of Soros Industries, received a grant of approximately $33 million for a feasibility study for attachable smog pumps. These smog pumps would be attached to the cows' rear end, and include their own catalytic converter. Proposed legislation that would go along with this would be annual cow emission inspections. Vegan Biotech, received a grant for $55 million to gengineer grass; biotechnically altering the genetic structure of grass. Initial tests have been inconclusive, but the Bishop Pelosi has already given the go ahead to raize the entire grazing lands world wide and replace it with "Less-Gas Grass" (patent pending). Other monies have been allocated to Beano to develop Cow-Beano, complete with legislation requiring random blood tests for bovines and a new agency to head this initiative.
GLORY, GLORY, GLORY!
posted by Jack Mercer @ 1/22/2007 08:32:00 AM


MORE ON PELOSI - REPEAT SOMETHING OFTEN ENOUGH...
Saturday, January 20, 2007
IT BECOMES TRUE IN THE MINDS OF THE SIMPLE: War of words continues over Iraq - Yahoo! News: "Pelosi, a California liberal who earlier this month became the first woman to lead the House, insisted on Friday that Democrats would never deny funding to U.S. forces in wartime. 'But we will hold the president accountable,' she said. 'He has to answer for his war. He has dug a hole so deep he can't even see the light on this ... It's a historic blunder.'" "One way or the other, we are determined to deny Iraq the capacity to develop weapons of mass destruction and the missiles to deliver them. That is our bottom line." --President Bill Clinton, Feb. 4, 1998 "If Saddam rejects peace and we have to use force, our purpose is clear. We want to seriously diminish the threat posed by Iraq's weapons of mass destruction program." --President Bill Clinton, Feb. 17, 1998 "Iraq is a long way from [here], but what happens there matters a great deal here. For the risks that the leaders of a rogue state will use nuclear, chemical or biological weapons against us or our allies is the greatest security threat we face." --Madeline Albright, Feb 18, 1998 "He will use those weapons of mass destruction again, as he has ten times since 1983." --Sandy Berger, Clinton National Security Adviser, Feb, 18, 1998 "[W]e urge you, after consulting with Congress, and consistent with the U.S. Constitution and laws, to take necessary actions (including, if appropriate, air and missile strikes on suspect Iraqi sites) to respond effectively to the threat posed by Iraq's refusal to end its weapons of mass destruction programs." Letter to President Clinton, signed by: -- Democratic Senators Carl Levin, Tom Daschle, John Kerry, and others, Oct. 9, 1998 "I will be voting to give the President of the United States the authority to use force -- if necessary -- to disarm Saddam Hussein because I believe that a deadly arsenal of weapons of mass destruction in his hands is a real and grave threat to our security." -- Sen. John F. Kerry (D, MA), Oct. 9, 2002 "In the four years since the inspectors left, intelligence reports show that Saddam Hussein has worked to rebuild his chemical and biological weapons stock, his missile delivery capability, and his nuclear program. He has also given aid, comfort, and sanctuary to terrorists, including al Qaeda members ... It is clear, however, that if left unchecked, Saddam Hussein will continue to increase his capacity to wage biological and chemical warfare, and will keep trying to develop nuclear weapons." -- Sen. Hillary Clinton (D, NY), Oct 10, 2002 "Without question, we need to disarm Saddam Hussein. He is a brutal, murderous dictator, leading an oppressive regime ... He presents a particularly grievous threat because he is so consistently prone to miscalculation ... And now he is miscalculating America's response to his continued deceit and his consistent grasp for weapons of mass destruction ... So the threat of Saddam Hussein with weapons of mass destruction is real..." -- Sen. John F. Kerry (D, MA), Jan. 23. 2003
posted by Jack Mercer @ 1/20/2007 11:50:00 AM


BLASPHEMER!
Friday, January 19, 2007
DEATH TO THE HERETIC! Well, well. Some "climate expert" on "The Weather Channel" wants to take away AMS certification from those of us who believe the recent "global warming" is a natural process. So much for "tolerance", huh? I have been in operational meteorology since 1978, and I know dozens and dozens of broadcast meteorologists all over the country. Our big job: look at a large volume of raw data and come up with a public weather forecast for the next seven days. I do not know of a single TV meteorologist who buys into the man-made global warming hype. I know there must be a few out there, but I can't find them. Here are the basic facts you need to know:
*Billions of dollars of grant money is flowing into the pockets of those on the man-made global warming bandwagon. No man-made global warming, the money dries up. This is big money, make no mistake about it. Always follow the money trail and it tells a story. Even the lady at "The Weather Channel" probably gets paid good money for a prime time show on climate change. No man-made global warming, no show, and no salary. Nothing wrong with making money at all, but when money becomes the motivation for a scientific conclusion, then we have a problem. For many, global warming is a big cash grab. *The climate of this planet has been changing since God put the planet here. It will always change, and the warming in the last 10 years is not much difference than the warming we saw in the 1930s and other decades. And, lets not forget we are at the end of the ice age in which ice covered most of North America and Northern Europe. If you don't like to listen to me, find another meteorologist with no tie to grant money for research on the subject. I would not listen to anyone that is a politician, a journalist, or someone in science who is generating revenue from this issue. In fact, I encourage you to listen to WeatherBrains episode number 12, featuring Alabama State Climatologist John Christy, and WeatherBrains episode number 17, featuring Dr. William Gray of Colorado State University, one of the most brilliant minds in our science. WeatherBrains, by the way, is our weekly 30 minute netcast. I have nothing against "The Weather Channel", but they have crossed the line into a political and cultural region where I simply won't go. « Pineapple Express Stays Active - Still Cold
For the whole article, go here
posted by Jack Mercer @ 1/19/2007 10:13:00 AM


AND THE RELIGIOUS FANATICISM CONTINUES
DOESN'T THIS STRIKE ANYONE OTHER THAN ME AS ODD? IN THE MIDDLE AGES THE ROMAN CATHOLIC CHURCH HUNTED DOWN AND KILLED SCIENTISTS WHO DIDN'T FOLLOW THE RELIGIOUS THOUGHT OF THE DAY OR POSED A THREAT TO CONVENTIONAL "WISDOM". I DO NOT UNDERSTAND WHY PEOPLE CANNOT SEE THAT MAINSTREAM RELIGION HAS ALWAYS BEEN ABOUT CONTROL--THE CONTROL OF THE MIND, THE CONTROL OF RESOURCES. CONTEMPORARY ENVIRONMENTALISM IS JUST MORE OF THE SAME. SOCIALISTS HAVE ALWAYS BELIEVED THAT THE CONTROL OF RESOURCES SHOULD BE IN THE HANDS OF THE GOVERNMENT--A POLITICAL PHILOSOPHY THAT CAN BE TRACED BACK TO CONSTANTINE. AND...THE WAY IT HAS ALWAYS BEEN IMPLEMENTED IS TO ACTUALIZE THE IGNORANT MASSES OR PLAY UPON THE VANITIES OF THE SELF-PROCLAIMED "AUTHORITIES" TO ASSIST IN ITS PERPETRATION. I URGE MY DEAR FRIENDS WHO WANT TO HANG ON TO THE "ENVIRONMENTAL FUNDAMENTALISM" THAT IS GROWING TODAY TO EXAMINE ALL SCIENCES, BEFORE THEY BUY INTO THE CURRENT WITCH HUNT AND HYSTERIA. .: U.S. Senate Committee on Environment and Public Works :: Press Room :.: "The Weather Channel's most prominent climatologist is advocating that broadcast meteorologists be stripped of their scientific certification if they express skepticism about predictions of manmade catastrophic global warming. This latest call to silence skeptics follows a year (2006) in which skeptics were compared to 'Holocaust Deniers' and Nuremberg-style war crimes trials were advocated by several climate alarmists. " DISTURB THE COMFORTABLE, COMFORT THE DISTURBED
posted by Jack Mercer @ 1/18/2007 10:37:00 AM


TROOP SURGE
IT'S ALL ABOUT THE POLITICS. DEMOCRATS, STILL THE PARTY OF "NOT-REPUBLICAN". THESE GUYS ARE JUST AMAZING. Inside the Beltway - Nation/Politics - The Washington Times, America's Newspaper: "On Dec. 5, Newsweek magazine touted an interview with then-incoming House Permanent Select Committee on Intelligence Chairman Rep. Silvestre Reyes as an 'exclusive.' And for good reason. 'In a surprise twist in the debate over Iraq,' the story began, Mr. Reyes 'said he wants to see an increase of 20,000 to 30,000 U.S. troops as part of a 'stepped up effort to dismantle the militias.' ' " NOW HE'S AGAINST IT, SINCE PRESIDENT BUSH SAYS HE'S FOR IT. CHILDREN.
posted by Jack Mercer @ 1/18/2007 10:15:00 AM


GET OVER IT!
Wednesday, January 17, 2007
Newspapers and broadcasters across the country are gasping today over a Virginia lawmaker's blunt advice to blacks – that they should "get over" slavery. The story crossed the AP wire late Tuesday, and by 10 a.m. today, it had been published by hundreds of news outlets. Just for fun, and with our PC shield down, let's analyze what he said to see if it's as offensive as it first appears. In an interview published Tuesday in The Daily Progress of Charlottesville, VA, Delegate Frank D. Hargrove, 79, said slavery ended nearly 140 years ago and added, "Our black citizens should get over it." Hargrove made his remarks in opposition to a measure that would apologize on the state's behalf to the descendants of slaves. Hargrove's comments reflect an opinion that is not all that uncommon -- that many blacks spend too much time dwelling on the past. While slavery still exists in some countries, the United States has forsaken and condemned it for longer than anyone's memory goes back. Exactly what purpose does it serve to pass a resolution 140 years after the abolition of slavery to apologize for the sins of our forefathers? Do we have to constantly revisit the skeletons in our history to avoid repeating those transgressions? Does anyone think that we in the United States are in jeopardy of repeating that particular sin? Then what purpose does it serve? Once someone has permanently changed his behavior, does it serve a positive purpose to constantly remind him of his past offenses? I think not. It serves even less of a purpose to constantly remind his descendants of those offenses. Slavery is part of America's history, and it should always be included in our history lessons in school. No one, not even the overly blunt, senior delegate from Virginia is asking blacks to forget slavery. His poorly worded advise was to "get over" slavery. To get over something does not mean to forget it. It doesn't even necessarily mean to forgive. It means to quit obsessing over something and move on to other matters. While it may sound unsympathetic, it's actually pretty good advice. If one is preoccupied with a matter that is out of his control, it hampers his ability to deal with important conventional matters. There is no question that blacks have more pressing problems to address than slavery, especially since slavery is no longer a problem and will never again be for blacks in America. When one grows impatient with another person's ability or willingness to drop a subject that has long ago exhausted its need for repair or attention, it is not unusual for him to tell the person to "get over it." That means, "I am growing weary of your obsession with this subject." I don't think Mr. Hargrove is alone in growing weary of some folks' obsession with the subject of slavery. Ralph Bristol
posted by Jack Mercer @ 1/17/2007 01:52:00 PM


A THOUGHT
DID ANYONE HEAR ANYTHING ABOUT THE MID-TERM ELECTIONS BEING RIGGED, STOLEN, OR PEOPLE BEING DISENFRANCHISED? PLEASE LET US KNOW IF YOU DID...
posted by Jack Mercer @ 1/17/2007 12:02:00 PM


SEE, NO REAL DIFFERENCE
100 HOUR SCORECARD FUND STEM CELL RESEARCH Passed 253-174 VOTE RESULTS House approves funding for stem cell research. Your Vote Count: 13,126 messages - SUPPORTED (54%) - OPPOSED (46%) PAY AS YOU GO RULES Passed 232-200 VOTE RESULTS House requires spending cuts or tax hikes to offset any new spending or tax cuts. Your Vote Count: 9785 messages - SUPPORTED (74%) - OPPOSED (26%) ETHICS OF CONGRESS Passed 232-200 VOTE RESULTS House bans gifts from lobbyists and requires full disclosure of earmarks. Your Vote Count: 19,112 messages - SUPPORTED (92%) - OPPOSED (8%) MINIMUM WAGE INCREASE Passed 315-116 VOTE RESULTS House votes to increase it to $7.25 an hour. Your Vote Count: 18,112 messages - SUPPORTED (65%) - OPPOSED (35%) 9/11 COMMISSION RECOMMENDATIONS Passed 299-128 VOTE RESULTS House approves implementing the 9/11 Commission security proposals. Your Vote Count: 10,037 messages - SUPPORTED (84%) - OPPOSED (16%)
posted by Jack Mercer @ 1/17/2007 08:31:00 AM


BOXER'S GLASS JAW
Tuesday, January 16, 2007
Boxer's glass jaw Sentator Barbara Boxer is trying her best to demonstrate that women are too soft to lead. In a testy Senate hearing last week on the President's new Iraq plan, the U.S. Senator from California grilled Secretary of State Condoleezza Rice. "Who pays the price? I'm not going to pay a personal price. My kids are too old and my grandchild is too young. You're not going to pay a particular price, as I understand it, with an immediate family. So who pays the price? The American military and their families. And I just want to bring us back to that fact." Rice didn't take offense immediately, but later suggested that Boxer had "set back feminism." She told the New York Times, "I thought it was O.K. to be single. I thought it was O.K. to not have children, and I thought you could still make good decisions on behalf of the country if you were single and didn't have children." White House Spokesman Tony Snow took the same view. "I don't know if she was intentionally tacky," Snow said in an interview on Fox News. "It's a great leap backward for feminism." Others have characterized the comments as Boxer bullying Rice, which is both an exaggeration and an insult to Rice, because it suggests she needs someone to rescue her. She doesn't, and certainly not from the likes of Boxer. But Boxer's comments should cause concern among women, who want to be judged by their abilities, not by qualities frequently assigned to their gender. Boxer may not be unique in her approach to judging the war, but it does expose her feminine, not feminist, side. She is using the pain of war to judge the plan, rather than analyzing the plan's potential for success. When it comes to war, she has a glass jaw. After the controversy erupted, Boxer dug herself deeper into the emotional hole. "What I was trying to do in this exchange was to find common ground with Condi Rice," she said. "My whole point was to focus on the military families who pay the price." Yeah, that's the problem. It may sound cold, but if leaders in wartime allowed themselves to "focus on the military families who pay the price," they would never win a war. They would always quit too early. No one wants brave young American soldiers to die, but commanders in chief have to be willing to accept that sacrifice. They have to stay focused on victory, not on the pain that accompanies victory. Boxer's emotional outburst should not be used to disqualify all women from leadership positions, but women who want to be leaders should be quick to distance themselves from Boxer's line of reasoning, lest we judge them all to be similarly disadvantaged. Ralph Bristol
posted by Jack Mercer @ 1/16/2007 08:38:00 AM


FLEXIBLE!
Monday, January 15, 2007
Hamas Vows 'Never' to Recognize Israel: "GAZA -- Palestinian Prime Minister Ismail Haniyeh said on Monday the Islamist militant group Hamas would never recognize Israel. Haniyeh, a Hamas leader, said in an interview from Gaza with Lebanese guerrilla group Hezbollah's al-Manar television station: 'Hamas will never recognize the legitimacy of the occupation (Israel).'"
posted by Jack Mercer @ 1/15/2007 09:01:00 PM


NOW, WHERE ARE YOU. NOW? NOW?
Sunday, January 14, 2007
: "JERUSALEM (AP) -- Condoleezza Rice let out a heavy sigh when asked Saturday whether as a single woman with no children she had difficulty appreciating the ramifications of war. It's a topic that has inflamed the Internet and talk radio in the U.S. since a Democratic senator challenged the secretary of state's personal stake in the Iraq war." HAS ANYONE HEARD ANYTHING FROM THE NATIONAL ORGANIZATION OF WOMEN ON SENATOR BOXER'S COMMENTS? HELLO? HELLO???
posted by Jack Mercer @ 1/14/2007 10:44:00 PM


MLK DAY
Saturday, January 13, 2007
Martin Luther King, Jr. indicted war, poverty, and racism. What ideas do you have that could overcome these? -Jack
posted by Jack Mercer @ 1/13/2007 11:02:00 PM


WHAT CAN WE EXPECT FROM LEFTIST DEMOCRATS?
Friday, January 12, 2007
MORE ON "CONTEMPORARY LIBERAL DEMOCRATS - ADULTS THAT JUST NEVER GREW UP" BOXER'S LOW BLOW - New York Post Online Edition: Seven: "January 12, 2007 -- Democratic Sen. Barbara Boxer, an appalling scold from California, wasted no time yesterday in dragging the debate over Iraq about as low as it can go - attacking Secre tary of State Condoleezza Rice for being a childless woman. Boxer was wholly in character for her party - New York's own two Democratic senators, Chuck Schumer and Hillary Rodham Clinton, were predictably opportunistic - but the Golden State lawmaker earned special attention for the tasteless jibes she aimed at Rice. Rice appeared before the Senate in defense of President Bush's tactical change in Iraq, and quickly encountered Boxer. 'Who pays the price? I'm not going to pay a personal price,' Boxer said. 'My kids are too old, and my grandchild is too young.' Then, to Rice: 'You're not going to pay a particular price, as I understand it, with an immediate family.' Breathtaking. Simply breathtaking. We scarcely know where to begin. "
posted by Jack Mercer @ 1/12/2007 09:55:00 AM


FREEDOM OF SPEECH
Wednesday, January 10, 2007
MOST "LIBERALS" I HAVE MET ARE STAUNCH ADVOCATES OF THE FIRST AMENDMENT...AS LONG AS IT IS SPEECH THEY AGREE WITH. THE EDITOR OF THE NEWS SNIPET (SOLE EDITOR) HAS BEEN BANNED (COMMENTS DELETED!) FROM 4 "LIBERAL" BLOGS FOR ASKING QUESTIONS AND THREATENED AT 3 "LIBERAL" BLOGS FOR DISAGREEING WITH OPINION. CHECK EACH TIME, IT WAS VERY ELOQUENTLY LAID OUT THE REASONING BEHIND THE BAN, BUT WHEN IT CAME DOWN TO IT, IT WAS GOOD OLD FASHIONED CENSORSHIP. THIS OUT ON ONE OF THE BLOGS THAT I AM NOT ALLOWED ON. (SUGGEST YOU READ THE WHOLE POST) Democratic Underground: "Are you sick of that person who constantly harasses you on DU? Now you can do something about it... As you read this thread, Elad is in the process of implementing an important upgrade to the ignore feature. It should be working properly at any moment. We have completely overhauled and upgraded our ignore function to give you much more control your own DU experience. And this isn't one of those minor cosmetic changes. You now have the power to literally block another member from ever directly replying to any of your posts. We understand that some of these changes will be controversial. We also understand that there may be some not-so-pleasant unintended consequences to these changes. If you have any questions or concerns, please read this entire post before responding. We also suggest you read the replies of other DUers to see if someone else has already said what you want to say. We will do our best to respond to all of your questions, but we're not going to answer the same question over and over again." P.S. I HAVE BEEN VEHEMENTLY DISAGREED WITH ON 2 "CONSERVATIVE" BLOGS, DISAGREED WITH AN A DOZEN OR MORE "CONSERVATIVE" BLOGS, BUT SO FAR I HAVE NEVER BEEN BANNED. COULD IT BE THAT "LIBERALS" CHAMPION THE BILL OF RIGHTS ONLY WHEN IT APPLIES TO THEM?
posted by Jack Mercer @ 1/10/2007 06:00:00 PM


CHAVEZ - NEITHER POLITICAL SCIENTIST OR BIBLE SCHOLAR
HAT TIP: Don Chavez promises a socialist Venezuela as he starts new 6-year term - USATODAY.com: "Chavez also alluded to Jesus, saying: 'I swear by Christ — the greatest socialist in history.'" Jesus never even remotely promoted socialism. For the Jew, Jesus advocated Theocracy, which is a form of dictatorship--but only under the one true God. In terms of practice, Jesus was a separatist. Socialism, which is at constant odds with individualism, is all about enforcing moral imperatives (whatever they may be) upon others. We clearly see Jesus actually challenge the collective in John chapter 8 when the government wanted to enforce their brand of morality through force upon the woman accused of adultery. He constantly challenged the governing moral authority of his day, always teaching personal responsibility and freedom to practice it. Socialism in its endeavors to promote egalitarianism is contradicted many times by Jesus, first, by his charge to individuals to do the right thing (give to the poor, etc.)--not empowering government to force people to give to the poor, to his promotion of hard work, thrift and wise investment in his parables. Of course Chavez doesn't have to worry--the average person will give it about as much thought as he did. And...it makes for a good soundbite.
posted by Jack Mercer @ 1/10/2007 02:28:00 PM


BECAUSE SHE'S BLACK
Tuesday, January 09, 2007
ACCOLADES HEAPED UPON NANCY PELOSI HAVE BEEN ALMOST OVERWHELMING. THE LATEST, SHE IS A "ROLE MODEL". I GUESS THE REASON THAT THIS NEVER HAPPENED TO CONDI RICE WAS SHE WAS BLACK AND APPOINTED BY A REPUBLICAN. Buffalo News - Pelosi becomes a role model: "Pelosi becomes a role model" Note: The "left" came up with more racist jokes and cartoons than I have witnessed in decades during the appointment and tenure of Condi. Glad they finally have a white Irish Catholic woman to promote.
posted by Jack Mercer @ 1/09/2007 08:24:00 AM


TWO COWS
Monday, January 08, 2007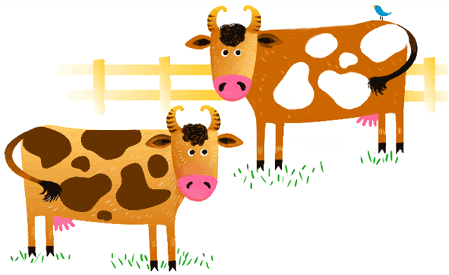 HAT TIP: Danny FEUDALISM: You have two cows. Your lord takes some of the milk. PURE SOCIALISM: You have two cows. The government takes them and puts them in a barn with everyone else's cows. You have to take care of all the cows. The government gives you as much milk as you need. BUREAUCRATIC SOCIALISM: You have two cows. The government takes them and puts them in a barn with everyone else's cows.They are cared for by ex-chicken farmers.You have to take care of the chickens the government took from the chicken farmers. The government gives you as much milk and as many eggs as the regulations say you should need. FASCISM: You have two cows. The government takes both,hires you to take care of them,and sells you the milk. PURE COMMUNISM: You have two cows. Your neighbors help you take care of them, and you all share the milk. RUSSIAN COMMUNISM: You have two cows. You have to take care of them, but the government takes all the milk. DICTATORSHIP: You have two cows. The government takes both and shoots you. SINGAPOREAN DEMOCRACY: You have two cows. The government fines you for keeping two unlicensed farm animals in an apartment. MILITARISM: You have two cows. The government takes both and drafts you. PURE DEMOCRACY: You have two cows. Your neighbors decide who gets the milk. REPRESENTATIVE DEMOCRACY: You have two cows. Your neighbors pick someone to tell you who gets the milk. AMERICAN DEMOCRACY: The government promises to give you two cows if you vote for it. After the election, the president is impeached for speculating in cow futures. The press dubs the affair "Cowgate". BRITISH DEMOCRACY: You have two cows. You feed them sheep's' brains and they go mad. The government doesn't do anything. BUREAUCRACY: You have two cows. At first the government regulates what you canfeed them and when you can milk them. Then it pays you not to milk them. After that it takes both, shoots one, milks the other and pours the milk down the drain. Then it requiresyou to fill out forms accounting for the missing cows.. ANARCHY: You have two cows. Either you sell the milk at a fair price or your neighbors try to kill you and take the cows. CAPITALISM: You have two cows. You sell one and buy a bull. HONG KONG CAPITALISM: You have two cows. You sell three of them to your publicly - listed company, using letters of credit opened by your brother - in - law at the bank, then execute a debt / equity swap with associated general offer so that you get all four cows back, with a tax deduction for keeping five cows. The milk rights of six cows are transferred via a Panamanian intermediary to a Cayman Islands company secretly owned by the majority shareholder, who sells the rights to all seven cows' milk back to the listed company. The annual report says that the company owns eight cows, with an option on one more. ENVIRONMENTALISM: You have two cows. The government bans you from milking or killing them. NEO-ENVIRONMENTALISM: You have two cows. The government ponders their execution because of the green house gas emmissions that is a byproduct of the methane they produce. FEMINISM: You have two cows. They get married and adopt a veal calf. TOTALITARIANISM: You have two cows. The government takes them and denies they ever existed. Milk is banned. COUNTER CULTURE: Wow, dude, there's like... these two cows,man. You got to have some of this milk. SURREALISM: You have two giraffes. The government requires you to take harmonica lessons. LIBERTARIANISM: You have two cows. One has actually read the constitution, believes in it, and has some really good ideas about government. The cow runs for office, and while most people agree that the cow is the best candidate, nobody except the other cow votes for her because they think it would be "throwing their vote away."
posted by Jack Mercer @ 1/08/2007 11:41:00 AM


TEE HEE
The Blotter: "An Iraqi insurgent propaganda video, containing what is described as a Christmas message from a U.S. soldier taped just before he was killed, appeared on dozens of Web sites and on the al Jazeera network. But a lot about the video does not add up, including the fact that ABC News found the supposedly dead soldier is 'alive and well' and present for duty, according to a U.S. Army spokesman at Fort Campbell, Ky."
posted by Jack Mercer @ 1/08/2007 11:25:00 AM


REID TAKES LESSONS FROM KERRY
I SAID "YES" BEFORE I SAID "NO", BEFORE... Reid Says Yes To Short Term "Surge" In Troops: Leading Dems Say No Way... | The Huffington Post: "The Senate's top Democrat offered qualified support Sunday for a plan to increase U.S. troops in Iraq, saying it would be acceptable as part of a broader strategy to bring combat forces home by 2008." Bloomberg Printer-Friendly Page: "Jan. 5 (Bloomberg) -- House Speaker Nancy Pelosi and Senate Majority Leader Harry Reid said they won't support any proposal by President George W. Bush to increase U.S. forces in Iraq, an option he is considering as he works on a new plan to quell sectarian violence there. 'Adding more combat troops will only endanger more Americans and stretch our military to the breaking point for no strategic gain,' the top two congressional Democratic leaders wrote in a letter to Bush. 'It would undermine our efforts to get the Iraqis to take responsibility for their own future. We are well past the point of more troops for Iraq.'"
posted by Jack Mercer @ 1/07/2007 09:15:00 AM


Gibson on Pelosi: 'Taking Care of the Children and the Country' --1/5/2007-- Media Research Center
Gibson on Pelosi: 'Taking Care of the Children and the Country' --1/5/2007-- Media Research Center: "NBC's Today show cast celebrated the return of the Democrats to power to the House as 'historic,' but when the Newt Gingrich-led Republicans took over the House in 1995 Today wasn't so laudatory. At the top of Thursday's Today, Meredith Vieira gushed: 'Look, it's a very historic day on Capitol Hill. Nancy Pelosi the first woman to become Speaker of the House. I'm excited as a woman to see that happen.' Then Vieira's colleague, Natalie Morales, repeated the 'historic' refrain during the 8am news update: 'It's a history making day on Capitol Hill. Democrats take control of both chambers of Congress for the first time in 12 years and they're set to elect a woman, Nancy Pelosi, as Speaker for the first time ever.' [This item, by Geoffrey Dickens, was posted Thursday afternoon on the MRC's blog, NewsBusters.org: newsbusters.org ] However a flashback to January 4 of 1995 shows Today didn't exactly greet the GOP so graciously. The MRC's Rich Noyes went into the MRC archives to find the following quotes from that day's show, the day Republicans led by Newt Gingrich took control of the House: # Bryant Gumbel to Newt Gingrich: 'You are sounding very moderate this morning. You and I both know that a lot of Democrats and, frankly, some moderate Republicans are suggesting that ultimately your tongue will cost you.' # Katie Couric to Bob Dole: 'Is someone, anyone, going to have to muzzle the new Speaker a bit?...But should Newt Gingrich watch himself?' # Gumbel to Rep. Dick Gephardt: 'Mr. Gephardt, you called Gingrich and his ilk, your words, 'trickle-down terrorists who base their agenda on on division, exclusion, and fear.' Do"
posted by Jack Mercer @ 1/05/2007 08:34:00 AM


ARRIVAL OF THE DEAD HEADS
Ipod, G-Dead poster, ain't our friend Harry just so hip? LasVegasNOW.com | News for Las Vegas, Nevada - The I-Team Talks With Senator Reid in Searchlight: "Sen Harry Reid said, 'Here, I'll show you the bathroom. This is my prized possession, a signed poster of the Grateful Dead.' Harry Reid, a deadhead? Can it be true? " Nance is with it too, Dudes! The Skinny: Follow The Money? Nah, Democrats' Ethics Reform Package Leaves Out Campaign Contributions - CBS News: "Ms. Pelosi is a huge Dead fan. A spokeswoman for House Speaker Nancy Pelosi, regarding Pelosi's affinity for the Grateful Dead, whose surviving members will appear at a fund-raiser"
posted by Jack Mercer @ 1/05/2007 08:29:00 AM


AWKWARD "TRUTHS"
Thursday, January 04, 2007
OF COURSE DANA BASH OMITTED ANOTHER AWKWARD TRUTH - THAT THIS DEMONSTRATES THAT DEMOCRATS ARE NO BETTER THAN REPUBLICANS ARE. HOW DID YOU MISS THAT ONE DANA? Dana Milbank - In the House, Suddenly Righteous Republicans - washingtonpost.com: "It fell to CNN's Dana Bash to point out the awkward truth. 'You can play back, almost verbatim, Democrats . . . saying almost exactly what you all just said,' she said. 'So is there a little bit of hypocrisy in you saying that you want minority rights?'"
posted by Jack Mercer @ 1/04/2007 03:40:00 PM


A ROLL I HAVE ALWAYS THOUGHT BETTER FOR A WOMAN...
NANCY PELOSI OFFICIALLY BECOMES FIRST FEMALE SPEAKER OF U.S. HOUSE OF REPRESENTATIVES. Source: Fox News
posted by Jack Mercer @ 1/04/2007 01:55:00 PM


FOR GLOBAL WARMING CHICKEN LITTLES
Wednesday, January 03, 2007
So far, there has been little real science put forth that could convince an 8th grade science whiz that global warming due to human causes is the "sky is falling" scenario it is made out to be. Want to read some real science on the topic? (Al Gore doesn't!) GISP2 Home Page
posted by Jack Mercer @ 1/03/2007 03:49:00 PM


PATSTRADAMAS
I REMEMBER WHEN MY FORMER PASTOR NAILED THE CASE SHUT THAT JESUS WAS GOING TO RETURN TO EARTH IN MAY OF 1986. OF COURSE THAT MAY HAVE HAPPENED--JESUS MAY HAVE CHOSEN A LOW-PROFILE WAY OF DOING IT RATHER THAN THE ONE HE MENTIONED IN THE BIBLE... BREITBART.COM - Robertson Predicts 'Mass Killing': "In what has become an annual tradition of prognostications, religious broadcaster Pat Robertson predicted Tuesday that a terrorist attack on the United States would result in 'mass killing' late in 2007. Robertson said God told him during a recent prayer retreat that major cities and possibly millions of people will be affected by the attack, which should take place sometime after September. "I have a relatively good track record," he said. "Sometimes I miss." LIKE THE SITUATION WITH MY FORMER PASTOR, GOD MAY CHANGE HIS MIND. MAYBE GOD SPOKE TO THIS GUY ALSO: Hurricane center chief issues final warning - Los Angeles Times: "MIAMI — Frustrated with people and politicians who refuse to listen or learn, National Hurricane Center Director Max Mayfield ends his 34-year government career today in search of a new platform for getting out his unwelcome message: Hurricane Katrina was nothing compared with the big one yet to come." IS IT TIME FOR ANOTHER AL GORE MESSIAH POST?
posted by Jack Mercer @ 1/03/2007 09:21:00 AM


YOUNGIN'S
Tuesday, January 02, 2007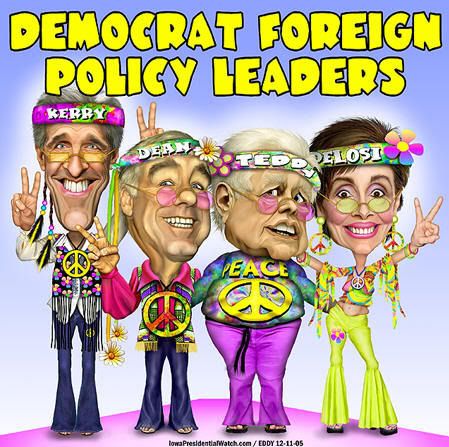 I expect my young daughter to act rudely, rashly and without much consideration for fact or the accumulation of data, and I have learned to expect the same from Democrats. The News Snipet maintains that contemporary Democrats are mostly adults that never grew up. Talk to a committed contemporary Democrat and it won't take long to detect their often simplistic and short-sighted views.
Often, the only things that Democrat's seem to be far-seeing are their perceived bogey men (global warming, and related Chicken Little crises, etc.)
It is particularly interesting speaking to them on issues such as economics. Examples are many and varied but those most notable are Social Security and the minimum wage. Social Security My daughter understands readily that if I give her a dollar that she has a dollar to spend. As long as dad has a dollar to give, she is able to spend one. This is the way Social Security was originally set up, but even FDR had the foresight to indicate that it should not STAY that way. At the risk of generalization, I have noticed that many contemporary liberals (which are the strength behind the Democrat party)--like my young daughter, tend to live "allowance" to "allowance", and do not perceive the future value money. Minimum Wage Who do you know that makes minimum wage? Better yet, who do you know who has a wife, three children and a dog who can live off of $7.00/hr(the REAL sham of the politically motivated "minimum wage")? Two things happen when a regulating agency sets an arbitrary number for the cost of doing business: 1. The business will sink or 2. the cost will be passed along to the consumer. Its like my daughter who demands an increase to her allowance without increased responsibility or output. She either loses her allowance completely or she forces sacrifice elsewhere. In scenario 1. we find that if we do not have businesses we do not have an economy. In scenario 2. we find that we have adopted a policy detrimental to an economy (inflation, higher interest rates, unemployment, recession). In either case, the decisional forces of the free market are hampered and often brought to a screeching halt. Look forward to seeing higher interest rates, higher prices, and decreased productivity. Either way, Democrats continue to demonstrate a naive and childlike thinking (or is it political pandering?) on issues concerning the American economy. In terms of Social Security, their thinking never made it out of the '30s. In terms of the minimum wage, the '20s. If the trend continues, expect to see our nation return to the days of Carternomics. (Note: Many Republicans have started acting like contemporary Democrats which will ultimately lead to their demise as they continue to alienate mature Americans--Democrats will always have their child-like base)
posted by Jack Mercer @ 1/02/2007 03:53:00 PM


BIPARTISANSHIP FOR DEMOCRATS
Nancy Pelosi will bang the wooden mallet for the first time today and go on a 100-day tear to, among other things, mandate higher labor costs on business, increase the price of gasoline and force taxpayers to pay more for college education and prescription drugs. Democrats To Start Without GOP Input - washingtonpost.com: "As they prepare to take control of Congress this week and face up to campaign pledges to restore bipartisanship and openness, Democrats are planning to largely sideline Republicans from the first burst of lawmaking. House Democrats intend to pass a raft of popular measures as part of their well-publicized plan for the first 100 hours. They include tightening ethics rules for lawmakers, raising the minimum wage, allowing more research on stem cells and cutting interest rates on student loans. But instead of allowing Republicans to fully participate in deliberations, as promised after the Democratic victory in the Nov. 7 midterm elections, Democrats now say they will use House rules to prevent the opposition from offering alternative measures, assuring speedy passage of the bills and allowing their party to trumpet early victories."
posted by Jack Mercer @ 1/02/2007 02:08:00 PM


About Me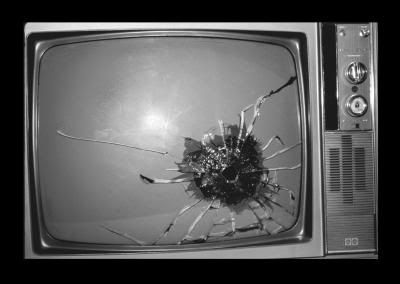 Name: Jack Mercer
Home:
About Me:
See my complete profile

"Snipet" (pronounced: snipe - it) is not a word.It is a derivative of two words: "Snipe" and "Snippet".




Miriam Webster defines Snipe as: to aim a carping or snide attack, or: to shoot at exposed individuals (as of an enemy's forces) from a usually concealed point of vantage.




Miriam Webster defines Snippet as: : a small part, piece, or thing; especially : a brief quotable passage.




In short, "Snipets" are brief, snide shots at exposed situations from a concealed vantage point.

WARNING! With due reverence to the Bill of Rights and the First Amendment there is NO comment policy on the News Snipet.

Other things
Archives
Politics
Template by